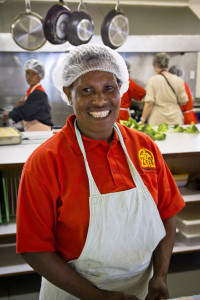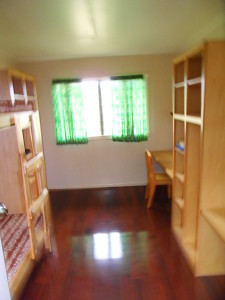 PILAT uses the facilities of the Ukarumpa Training Centre, a new facility nestled amidst the mountains of the Eastern Highlands Province near Kainantu. The Training Centre features classrooms, men's and ladies' dormitories and a kitchen/dining hall. The Training Centre is available to be booked as a conference centre when classes are not in session.
The men's dormitory has 36 double-occupancy rooms and the ladies' dormitory has 10 double-occupancy rooms. Both dorms include toilets, showers and laundry facilities. Nearby are three large classrooms which are adaptable for use with any equipment needs such as computers, projectors, printers and photocopiers.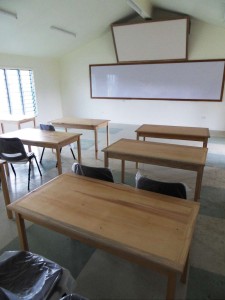 Full board is available. The kitchen and dining facilities are able to accommodate up to 200 people for meals, conferences and other large group events.
These facilities are also available for rent by other organisations and governmental departments who may have need of a conference centre location with modern training facilities. The Training Centre is located at SIL PNG's Ukarumpa Centre which offers additional amenities: wireless internet, post office, airstrip (operated by SIL Aviation), medical clinic, computer help desk, and recreational pursuits such as tennis courts, volleyball courts and basketball courts.
If you are interested in booking the facilities for a conference, retreat or training event, or would like further information, contact the Training Centre (see Contact Us tab).
This video gives more information about the facilities:
Feedback from clients:
'We all had a great weekend and everyone had great things to say about the Ukarumpa Training Centre and meals provided. All of your staff are great! Thank you very much!' Ruth Nicholson, MAF annual conference